After a week of visiting friends and eating outside of my normal routine, food quality and calorie intake; my body needed a cleanse. How? With a juice cleanse, check these 6 juice options out for a 7 day plan. 
Before I get started, I want to clarify that this is not a plan that I came up with on my own.  A friend of mine shared this with me and I changed it up a bit and renamed the juices because I don't remember what they were originally called.
Before we start, here are some tips: 
If any of the ingredients in any of the recipes are not of your liking, feel free to substitute them for others. For example: some of the recipes include grapes but if you don't like grapes, you can add strawberries instead as they are both antioxidants.
Its recommended to have 4 to 6 juices a day of about 16 to 20 ounces each.
Be sure to drink plenty of water, at least one glass after each juice.
If you are normally a heavy eater (high calorie consumption) you may get headaches and strong cravings the first 2 to 4 days. You can choose to blend the ingredients so that you take advantage of the fibers and feel fuller rather than juicing them. 
You can also choose to eat one meal a day and juice the rest of the meals but be sure to consume raw and vegan foods.
DO NOT add sugar or salt to any of these juices. Add spices like cinnamon or mint instead.
Add super foods like chia seeds, spirulina or moringa to make your juices super nutritious.
DO NOT go over the 7 day plan on your own, seek professional advice if you want to do this for more than 7 days.
Let's jump into the recipes!
Breakfast
Applecumber
This juice tastes super fresh, spicy and sweet. Here's what you'll need to prepare it:
2 Green apples
1 Cucumber
1 cup Blueberries
2 cups of Grapes
10 spinach leaves
About an inch of a ginger root
Greens 
You will ensure your intake of vitamin C with this citrusy juice, here's what you'll need:
1 Cucumber
1 peeled orange
1 peeled lemon
4 slices of pineapple
2 green apples (you can use red apples as well if you prefer)
Lunch
Margherita Tang 
This juice is one of my favorites because it just tastes so good. This perfect combination of flavors will help you not miss a regular lunch. It kind of reminds me of a Margherita Pizza. Here's what you'll need to prepare this deliciousness:
3 to 4 tomatoes
15 to 20 basil leafs
1 large carrot
2 garlic cloves
1 peeled lemon
Note: If you add half a teaspoon of Moringa it will add a great spicy taste to it.
Once you are off the juice cleanse, combine this juice with a beer..best michelada ever!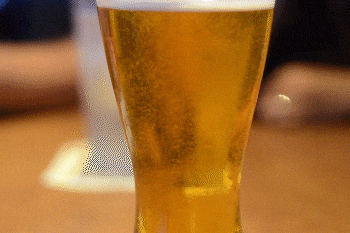 Now, back to our juice cleanse.
Cilantropic
For this super fresh juice you will need:
A handful of cilantro leafs
1 cucumber
3 slices of pineapple
4 celery stalks
1 peeled lemon
20 kale or spinach leafs
Dinner
Sunset Passion 
This juice has a very "rooty" flavor due to the beets that are part of this recipe. Don't freak out when you go to the bathroom as you will most likely pee in a red/purple tone.
Here's what you'll need:
2 Beet Sliced
1 Cucumber
1 Carrot
1  Apple
10 Kale or spinach Leaves
1 peeled lemon
1 inch of a ginger root
Orange Sunset 
This juice will feel soothing on your stomach,  just perfect a few hours before going to bed. To make this juice you will need:
Half a papaya
2 carrots
5 strawberries
1 apple
1 peeled orange
2 pineapple slices
Note: Its best if you use fresh vegetables and fruits so you may want to split your grocery/market shopping in two.
I hope you enjoy your juice cleanse, you have two choices for each meal and you can also switch them around if you like. Let me know if you tried this and how it went in the comments!