You can now make this latest bath sensation at home with this simple recipe. The best part is that you will know exactly what ingredients are going on your skin
Like most people on Pinterest, I have become a fan of DIYs and although I must admit not all projects come out great, this DIY lush like bath bomb recipe is amazing and super easy to follow. I have modified it a little to make sure it does not include ingredients that may be harmful to your skin.
Let's dive right into it, shall we?
Ingredients and supplies
 1 cup baking soda

1/2 cup lemon or lime juice

1/2 cup Epsom salts

1 tsp. water

2 tsp. essential oil (Fragrance of choice)

3 tsp. oil (olive or coconut oil)

food coloring (color of choice)

bowl

whisk

 jar

bath bomb mold
Instructions:
Step 1
Incorporate all dry ingredients into a bowl and mix with a whisk.
Step 2
In a separate container, mix all the liquid ingredients well. Choose the essential oil fragrance and the color that you like the most.
A lavender fragrance is a perfect fit to a night bath to help you relax and sleep well.
Step 3
Slowly incorporate the liquid mix to the bowl containing the dry ingredients (one tablespoon at a time) This will help avoid the mixture from rising from the effervescent reaction of the baking soda.  
Step 4
After all ingredients are mixed well and you achieve a humid beach sand like texture proceed to packing the mixture tightly into a bath bomb mold. You can also use a cookie mold as well.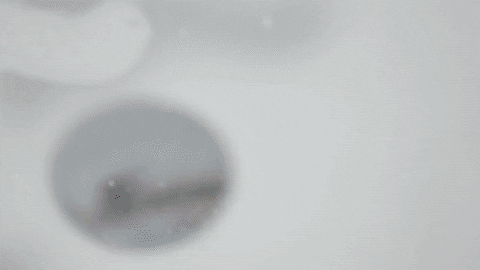 Did you try this out? Let me know how it went in the comments!